PDF — Create First Duet 1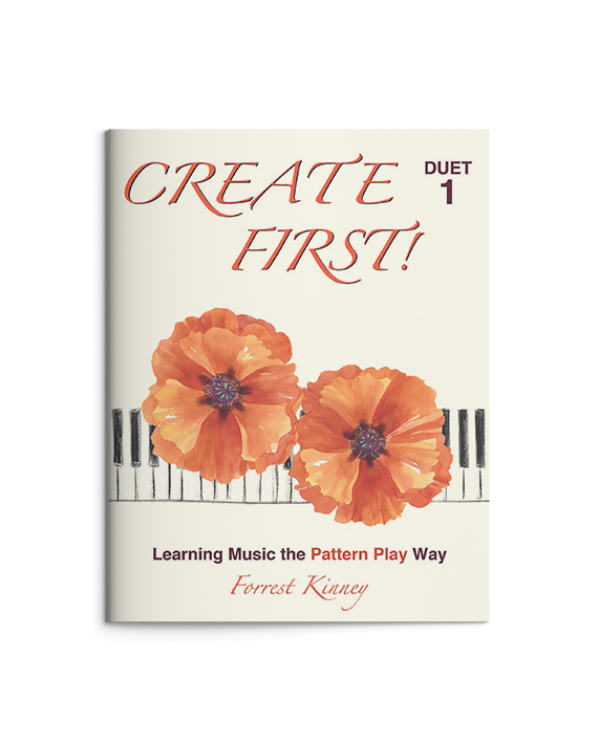 PDF — Create First Duet 1
41 Pages
This first book in the series explores Musicality on Black Keys and then Scales on White Keys. Each of the 29 pieces has a Bottom part and a Top part. The Bottom part is usually played by the teacher, and the Top part is improvised by the student.
Watch Forrest's free videos that demonstrate a way to teach and play each piece.
This is a PDF that is sent to you immediately upon purchase.
Please note: PDFs are available for download up to 24 hours after purchase.
THE PIECES IN DUET BOOK 1
1 Sunrise
2 Moonrise
3 Weather
4 For the Joy
5 Leaving the Harbor
6 Dragon Festival
7 Don't Give Up!
8 Falling to Earth
9 Hot Sand, Cool Waters
10 Bottom Line Blues
11 Shark Music
12 Agree to Disagree (March)
13 Holding On
14 New Day, New Way
15 Bueno!
16 Scales Dream of Melodies.
17 Easy Going
18 Glimmer of Hope
19 Arabian Nights
20 Endless Road
21 Music of the Moment
22 Traveling
23 Kyoto
24 In the Mix
25 Scotland
26 Sky
27 Whole Lot of Weirdness
28 Cool
29 Why Worry?